NEW YORK, NY, Jan 16, 2023 – (JCN Newswire via SEAPRWire.com) – PCG Digital — Soligenix, Inc. (Nasdaq: SNGX), a late-stage biopharmaceutical company, is on track to deliver a safe and effective front-line treatment to a community of patients living with a rare, chronic cancer.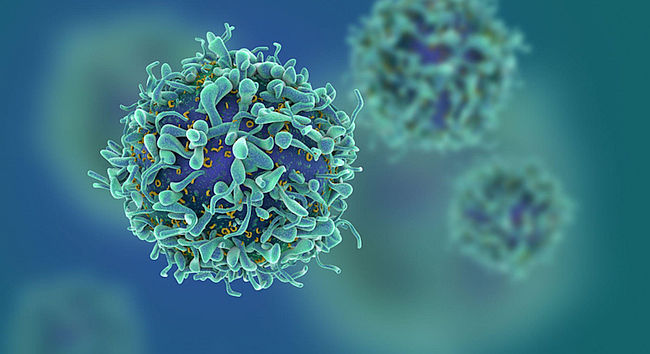 [Image: Soligenix, Inc.]
Cutaneous T-cell lymphoma (CTCL) is difficult to treat and remains an area of significant unmet medical need, with a very limited number of safe treatment options available. Soligenix estimates the potential worldwide market for its therapeutic, HyBryte(TM)(synthetic hypericin), to be in excess of $250 million for the treatment of CTCL.
Soligenix accomplished a number of key milestones in 2022, but difficult global market conditions meant the company was unable to achieve the stock price gains it had hoped for.
Soligenix has announced its intention to seek shareholder approval for a reverse stock split next month.
Watch the video interview with Soligenix President and Chief Executive Officer, Dr. Christopher Schaber on Jan 12 to hear more: https://youtu.be/YLh2M_8DsUE.
Q: Why did you decide a reverse stock split was the best course of action for Soligenix, and why now?
A: The primary goal of a reverse stock split will be to maintain Soligenix's Nasdaq listing. As we wait for a potential NDA approval from the FDA, and work towards the US launch of HyBryte, it is a critical time to remain a Nasdaq listed company.
A reverse stock split may also serve to increase the trading price of our common stock, making Soligenix a more attractive value proposition to a broader range of investors, including institutional investors. It also has the potential to support any future capital-raising efforts.
We were in discussions with Nasdaq during 2022 to request additional time to regain compliance and did not take pursuit of this action lightly. We waited as long as we could to ensure we had time to announce all of our key milestones during the year, most notably the submission of our new drug application (NDA) for HyBryte(TM) in the treatment of CTCL, which has a global market potential of approximately $250 million.
Q: How will remaining on the Nasdaq create opportunities for Soligenix shareholders?
A: We see significant potential upside for Soligenix's shareholders. Increasing our trading price will, we believe, encourage new investor interest in Soligenix, potentially resulting in greater liquidity for our shareholders. Institutions are often reluctant to buy stocks with a price below a certain threshold, and a higher share price would increase Soligenix's marketability, trading volume and liquidity of our common stock. Similarly, we may see renewed interest from analysts and brokers that typically avoid following or recommending companies with low stock prices.
Our Board of Directors has thoroughly reviewed Soligenix's position and options and has approved the reverse stock split as being in the company's best interests.
Q: Soligenix has indicated it is expecting to achieve some significant milestones in 2023. Can you expand on that?
A: Soligenix is expecting to achieve a number of important milestones in 2023. We are anticipating the FDA's acceptance of our NDA for review in the first half of the year, and later in the year, the potential NDA approval in the US of HyBryte.
In Q4 2022, Soligenix was invited by the Biomedical Advanced Research and Development Authority (BARDA) to submit a full contract proposal for the development of single-vial, adjuvanted, heat stable subunit vaccines to prevent filovirus infection. We are expecting to hear from BARDA about this potential multi-year, multi-million dollar contract award for our vaccine candidates, SuVax(TM) and MarVax(TM), against Ebola and Marburg viruses.
Also, in Q4 2022, Soligenix initiated a Phase 2 clinical trial of SGX302 (synthetic hypericin) for the treatment of mild-to-moderate psoriasis. We are excited to expand synthetic hypericin's development into different cutaneous T-cell diseases such as psoriasis, as we execute on our long-term strategy to enhance the value of this unique compound. Psoriasis is a widespread unmet medical need, affecting as many as 7.5 million people in the U.S. and between 60 and 125 million people worldwide. We expect to report results from the study in the second half of 2023.
Q: Following FDA approval, what will be next for HyBryte?
A: Our NDA for HyBryte has been granted FDA orphan drug and fast track designations, due to its potential as a safe and effective front-line treatment for CTCL. We are anticipating potential approval in the second half of 2023 and we are targeting the first quarter of 2024 for our US launch.
Additionally, we announced in September 2022 that the FDA had awarded a $2.6 million Orphan Products Development grant for an expanded study of HyBryte(TM) in the treatment of CTCL, including in the home use setting. The home use setting is a very important growth area for us, so we are very excited that this investigator-initiated study will begin in the first half of this year.
Our goal remains to deliver an innovative first-in-class therapy to the CTCL community, and we believe we are on track to achieve this important goal.
For further information regarding Soligenix, Inc., please visit the Company's website at www.soligenix.com, subscribe to the YouTube channel @Soligenix, and follow on LinkedIn and Twitter at Soligenix_Inc.
– YouTube: https://www.youtube.com/@SoligenixInc
– LinkedIn: https://www.linkedin.com/company/soligenix-inc-/
– Twitter: https://twitter.com/Soligenix_Inc
PCG Digital
E: info@pcgadvisory.com
T: +1-646-863-6341
Disclaimer
This communication was produced by PCG Digital Holdings, LLC, an affiliate of PCG Advisory Inc., (together "PCG"). PCG is not a registered or licensed broker-dealer nor investment adviser. No information contained in this communication constitutes an offer to sell, a solicitation of an offer to buy, or a recommendation of any security. PCG may be compensated by respective clients for publicizing information relating to its client's securities. See www.pcgadvisory.com/disclosures.
Copyright 2023 JCN Newswire. All rights reserved. (via SEAPRWire)