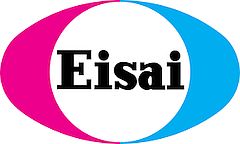 TOKYO, Jan 9, 2023 – (JCN Newswire via SEAPRWire.com) – Eisai Co., Ltd. and Biogen Inc. announced Eisai has submitted a supplemental Biologics License Application (sBLA) to the U.S. Food and Drug Administration (FDA) supporting the conversion of the Accelerated Approval of LEQEMBI (lecanemab-irmb) 100 mg/mL injection for intravenous use to a traditional approval. This sBLA is subject to validation of whether the FDA accepts the application for review. LEQEMBI is a humanized immunoglobulin gamma 1 (IgG1) monoclonal antibody directed against aggregated soluble ("protofibrils")* and insoluble forms of amyloid beta (Abeta), approved under Accelerated Approval Pathway by the FDA on January 6, 2023, for the treatment of Alzheimer's Disease (AD). Treatment with LEQEMBI should only be initiated in patients with the mild cognitive impairment or mild dementia stage of disease and confirmed presence of Aβ pathology.
Accelerated Approval of LEQEMBI was based on Phase 2 data that demonstrated LEQEMBI reduced the accumulation of Aβ plaque in the brain, a defining feature of AD. Continued approval for this indication is contingent upon verification of LEQEMBI's clinical benefit in a confirmatory trial. The sBLA for LEQEMBI is based on the data from the Phase 3 confirmatory Clarity AD clinical trial. In Clarity AD, LEQEMBI met the primary endpoint and all key secondary endpoints with highly statistically significant results, and the profile of Amyloid-Related Imaging Abnormalities (ARIA) incidence was within expectations. In November 2022, the results of the Clarity AD study were presented at the 2022 Clinical Trials on Alzheimer's Disease (CTAD) conference, and simultaneously published in the New England Journal of Medicine, peer-reviewed medical journals.
"We deeply appreciate the cooperation of people living with Alzheimer's disease and healthcare professionals who participated in LEQEMBI's Phase 3 Clarity AD clinical study, which enabled us to submit this sBLA. Alzheimer's disease causes significant impairment and burden to both the people living with this disease and their families, as well as having a profound impact on society," said Haruo Naito, Chief Executive Officer at Eisai. "The fact that Eisai was able to file LEQEMBI's supplemental Biologics License Application for traditional FDA approval on the same day we received accelerated approval demonstrates our commitment to the Alzheimer's disease community and is a major step forward in ensuring access for all those in the U.S living with this disease in need of this medicine. We will continue to actively cooperate with the FDA's review."
Eisai has initiated submission of data for BLA to the National Medical Products Administration (NMPA) of China in December 2022. Eisai plans to file for marketing authorization applications of lecanemab in Japan and EU by the end of Eisai's FY2022, which ends March 31, 2023.
"Today's filing is an important milestone for people living with Alzheimer's disease, demonstrating the resilience of the scientific and medical communities in their fight against this terrible disease despite the many setbacks and the challenges they've faced," said Christopher A. Viehbacher, President and Chief Executive Officer of Biogen. "We commend Eisai for their leadership on the development of lecanemab and for the speed in which they were able to complete this filing, which is based on important new data from the pivotal late-stage Clarity AD study."
Eisai serves as the lead of LEQEMBI development and regulatory submissions globally with both Eisai and Biogen co-commercializing and co-promoting the product and Eisai having final decision-making authority.
* Protofibrils are large Abeta aggregated soluble species of 75-500 Kd. 1, 2
To learn more, visit www.LEQEMBI.com.
For more information, visit www.eisai.com/news/2023/pdf/enews202304pdf.pdf.
Copyright 2023 JCN Newswire. All rights reserved. (via SEAPRWire)