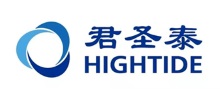 ROCKVILLE, MD and SHENZHEN, CHINA, Jan 11, 2023 – (ACN Newswire via SEAPRWire.com) – HighTide Therapeutics Inc. ("HighTide"), a globally integrated clinical-stage biopharmaceutical company developing novel multifunctional therapies for metabolic and digestive diseases, today announced the dosing of the first patient in a Phase 2b clinical study evaluating HTD1801 for the treatment of nonalcoholic steatohepatitis ("NASH").
This double-blind, randomized, placebo-controlled, multicentre Phase 2b study will evaluate the effect of HTD1801, 1250 mg twice daily (BID), compared to placebo BID on histologic improvement in adult subjects with NASH and liver fibrosis who also have type 2 diabetes mellitus ("T2DM") or pre-diabetes. The study will enroll approximately 210 subjects with biopsy-confirmed NASH and evidence of stage 2 or stage 3 liver fibrosis. Subjects will receive HTD1801 for up to 60 weeks.
"Nonalcoholic fatty liver disease ("NAFLD") is the most prevalent chronic liver disease worldwide with a global prevalence of 25.2% to 29.8%. Of those with NAFLD, about 20% have NASH. Patients with NASH and T2DM or prediabetes are at increased risk of progressive liver disease and cardiometabolic complications," said Dr. Liping Liu, founder and Chief Executive Officer of HighTide. "This first patient dosing marks a key milestone for the development of HTD1801 for the treatment of patients with NASH, building on data from our Phase 2a study which showed HTD1801 was associated with meaningful improvements in liver fat, markers of liver Injury and fibrosis as well as cardiometabolic factors (HbA1c, lipids, and weight) after 18 weeks."
About NASH
NASH, a severe form of nonalcoholic fatty liver disease (NAFLD), is a chronic, complex liver disease characterized by hepatitis – inflammation of the liver – and liver cell damage, which can lead to fibrosis of the liver. NASH can also lead to cirrhosis and liver cancer. NASH patients with T2DM or impaired glucose tolerance are more likely to progress to more severe disease and to develop complications that lead to increased mortality. Prevalence of NASH is on the rise and may soon surpass hepatitis C as a cause for liver transplant in the U.S. and Europe. Currently, there are no approved therapies for NASH.
About HighTide Therapeutics
HighTide is a globally integrated clinical-stage biopharmaceutical company focusing on the discovery and development of novel multifunctional therapies for metabolic and digestive diseases with significant unmet medical needs. The company's lead drug candidate, HTD1801, is a first-in-class new molecular entity, currently in clinical development for the treatment of type 2 diabetes (T2DM), nonalcoholic steatohepatitis (NASH), severe hypertriglyceridemia (SHTG), and primary sclerosing cholangitis (PSC). HTD1801 has received Fast Track designation from the U.S. FDA for both NASH and PSC, as well as Orphan Drug designation for PSC. In China, HTD1801 has been included in the National Major New Drug Innovation Program. For more information, please visit www.hightidetx.com.
Contacts
Nadia Gao
ir@hightidetx.com
Copyright 2023 ACN Newswire. All rights reserved. (via SEAPRWire)